The motor is the most important part of an electric bike along with its battery and controller. But because you might be new to this field and various terms related to a motor might sound alien to you, we have discussed how a motor exactly interacts with the other parts of an electric bike in this blog. Understanding the working of a motor will help you take better care of your electric bike.
SO, HOW DO YOU DEFINE A MOTOR?
It is a part of E-Bikes that converts electrical energy into mechanical energy. Electric bikes usually use brushless DC motors, BLDC motors, which means that they don't use brushes to alternate the direction of the current flowing. This is unlike what the older electric motors, like PMDC motors, did.
We, at Kewl Motors, use only BLDC motors in our electric bike kits (For example, in our Premium Kit and Delight Kit) because brushes make the motors less efficient and tend to wear out with time. Brushless motors have been the standard motors used in electric bikes for almost a decade.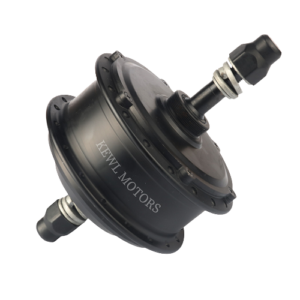 Moving on, suppose that you're using a BLDC Motor for your bike. Taking the example of a BLDC, you'll have to understand how the rotor and stator interact with each other to make it work. When current runs through the stator's electromagnets in a circular motion, the electromagnets repel and attract the permanent magnets that are attached to the rotor, causing it to spin.
The stator is attached to a shaft. In hub motors, the shaft becomes the axle and therefore doesn't spin. Instead, the rotor itself spins which causes the entire motor to spin. This way torque is created to spin the front wheel. Unlike a hub motor, on a mid-drive, the shaft spins to generate torque, and that torque gives you pedaling assistance via a small chainring connected to the shaft.
HOW DOES IT INTERACT WITH OTHER PARTS OF THE E-BIKE?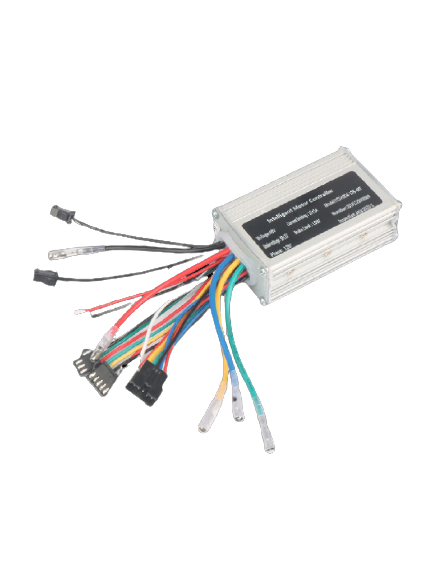 A controller controls the amount of power that flows to the motor, which in turn uses the input to transfer the desired amount of current from the battery. Pedal-assisted E-bikes might use a speed sensor or torque sensors. A speed sensor regulates the e-assist by detecting the rider's pedaling tempo, whereas a torque sensor senses how much torque a rider is outing into the pedals. So, now you know what a motor is and how it works. What are you waiting for? Go ahead and ride!